testing ground
mississippi river basin | usa
00°00'00.0"n 00°00'00.0"w
critic: derek hoeferlin
option studio
spring 2018




Imagined in an America Post-Trump Administration, "Testing Ground" is a kit to investigate pollution in the Mississippi River Basin. Hinging on the need for trans-boundary communication between politicians, corporations, and consumers, Testing Ground uses guerrilla architecture tactics to foster discussion.


research & report
a trans-boundary approach

The first month of a semester-long examination of watersheds resulted in a 270 page document produced by the studio. The "
trans-boundary
report" systematically analyzes 3 river basins - Rhine, Mississippi, and Mekong – through the lens of the prefix "trans." Students then developed individual proposals with an understanding of watersheds from "source to mouth".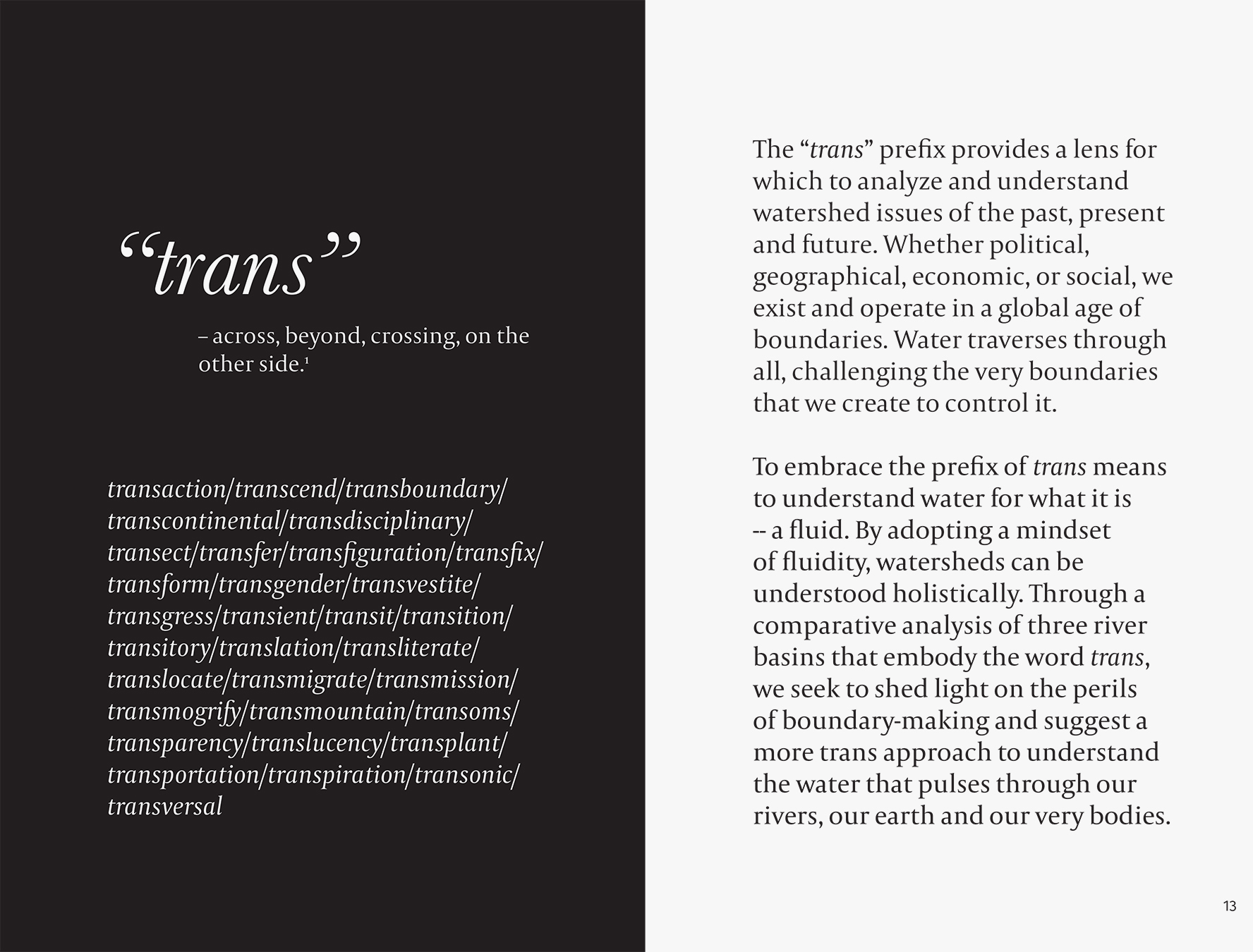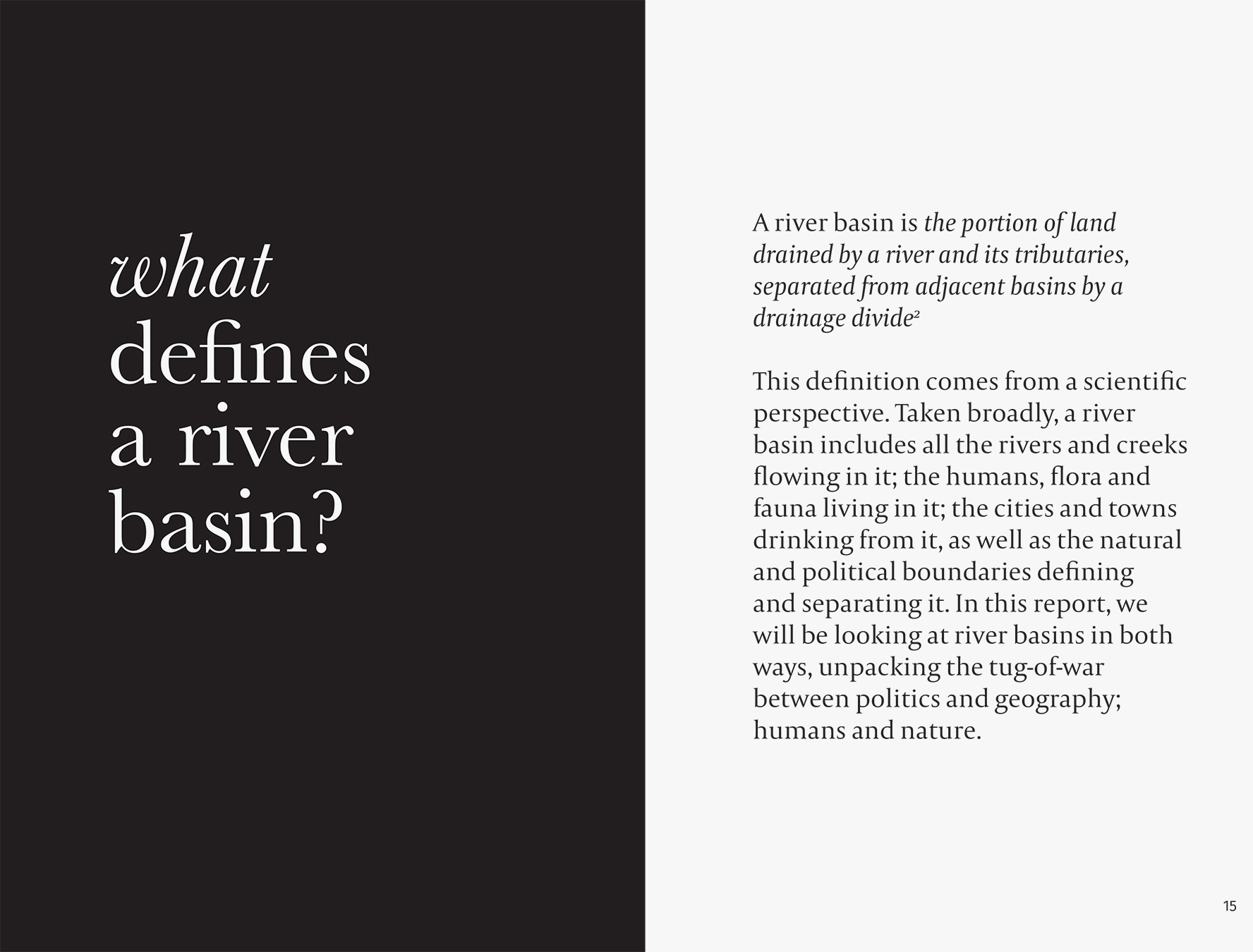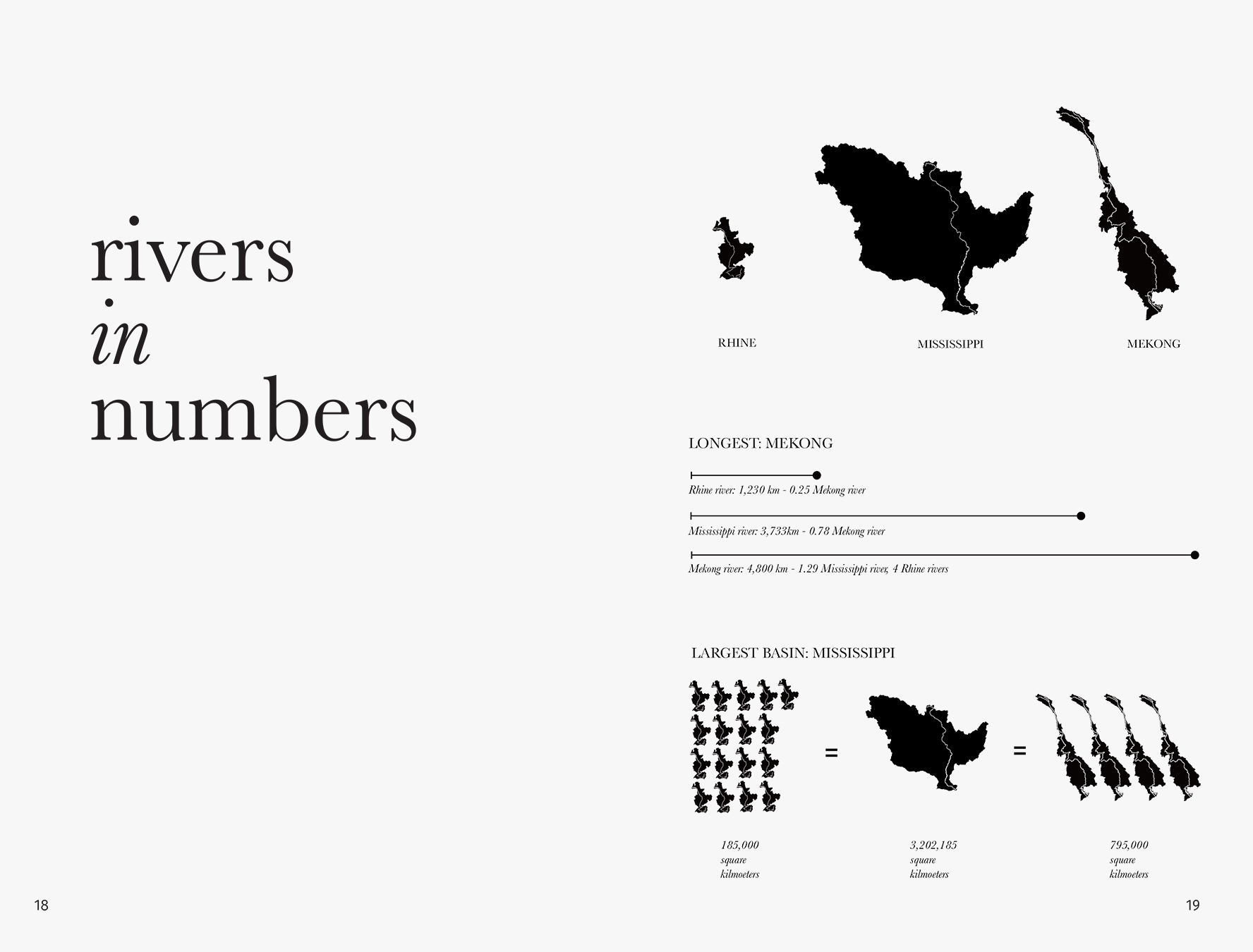 see full report here
TEAM: Caroline Amstutz

*

, Michele Chen, Jake Deluca, Helen Han, Yin Li, Patrick Murray, Rodrigo Poma, Jimmy Ryoo, Will Sun

*

, Rita Wang, Joie Zhang, Tiffany Zheng. [
*

= project lead & editor ]
source-to-mouth
prototypical sites and typologies
Following the research and report findings, students were prompted to design a "trans-boundary negotiation forum" – a speculative space to engage people in a discussion of the state of watersheds.





To tackle the prompt, I developed a systematic, rather than purely spatial, approach, which involved researching a series of prototypical sites and typologies, and understanding how one system of architecture could be applied to capture the multiplicities of my assigned river – the Mississippi.

The content was bound into a book including the sites, typologies, and a narrative.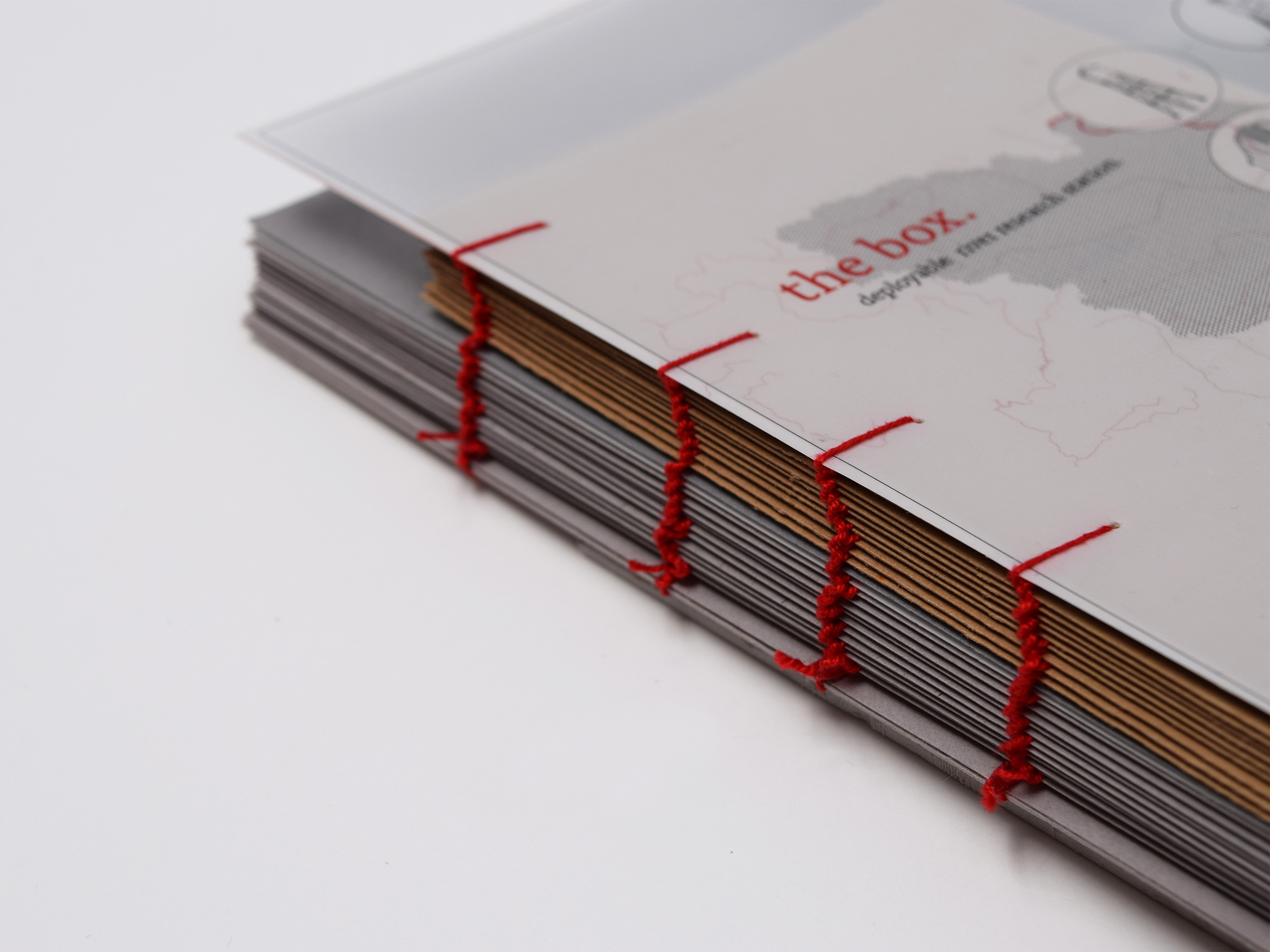 deployable forum
a system in action
The final form of the speculation is a deployable scaffolding system which attaches to various "Americana" typologies to monitor a range of environmental conditions from soil health to air quality. The scaffolding fits into a single shipping crate ("the box") floating down the Mississippi river until a call for deployment.

With a small team, deployment can happen over night, marking that typology as a site for ecological study. The public is engaged through geocaching; when deployed, the public is invited to the site to learn about the ecological impacts of the typology in question.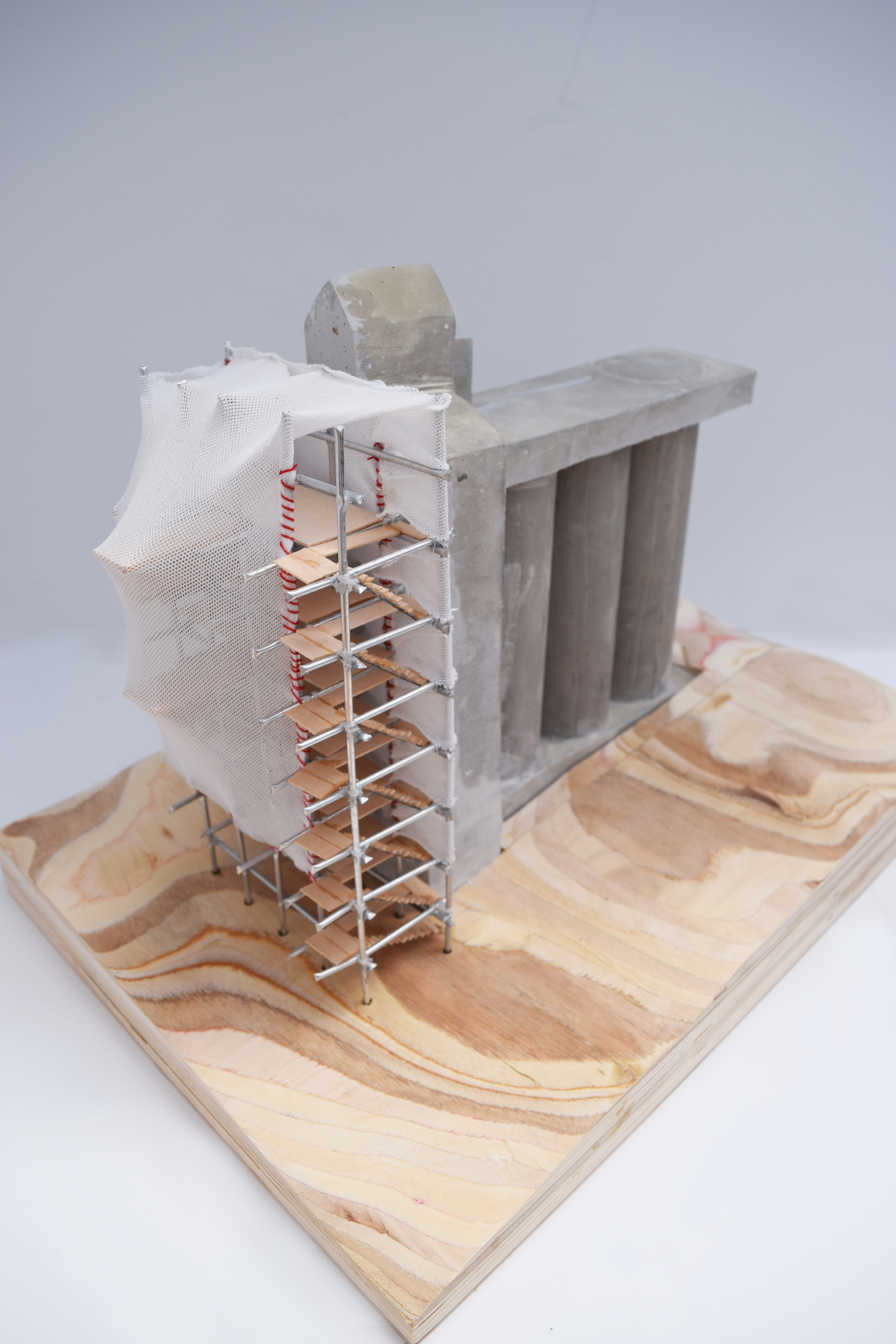 common thread
activating a drawing
To create an active experience of the drawing while making a suggestion about the form of the intervention, hybrid methods of sewing and drawing were employed. By sewing a section, the conceptual drawing explores the potential for elasticity in the form of Testing Ground and portrays a key value of the project: participation.